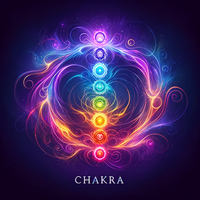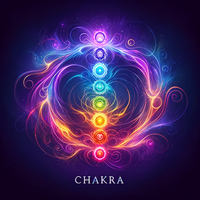 Awaken your chakras with this 40 minute meditation pure tone track that is embedded with various binaural beats and isochronic tones that range from 4.9Hz to 15Hz, and carries the binaural frequency of the Sun, 136.1Hz. The dominant binaural beats are all associated with each chakra, such as the root or base chakra, the sacral, solar plexus, heart, throat, brow or third eye, and the crown chakra. Each chakra will last for 4 to 5 minutes long, and for each chakra point you will hear bells ringing, which signifies your preparation and focused mindset towards the next chakra. Sit in an upright and comfortable position, preferably with your back straight. Work your way up from the root to the crown, and allow your inner thoughts to simply flow in and out and not distract you from your focused meditation. Focus on your breathing pattern, and recognize when it will be in a slow, relaxed, calm state. Feel balanced and in harmony with yourself and the outer world and feel less stressed and refreshed as you do this daily practice

Watch the full video at: https://youtu.be/gsZKDVwAK3o

To ensure a successful and complete download of our MP3 file/s, we highly recommend using a desktop or laptop computer before transferring the downloaded music track/s to your desired music player device.