"Orgasm fundamentally roots our capacity for connection:
hormonally, emotionally, and spiritually"
Meditate your way to a better orgasm. Orgasmic Meditation makes it possible for anyone, man or woman, single or coupled, to harness the Power of Orgasm.
Sound too good to be true? We get that. After all, how can a practice of regularly stroking clit have such far reaching outcomes? Orgasmic Meditating is the use of mindfulness meditation with a focus on finger to genital contact. The act of "OM" involves a 15-minute session where a woman experiences simple meditative stroking of the upper left quadrant of the clitoris by her partner. Orgasmic Meditating is practiced in pairs, with the partner stroking the genitals of the other, and both focusing their attention on the sensation with the stated goal of developing connection and emotional resonance.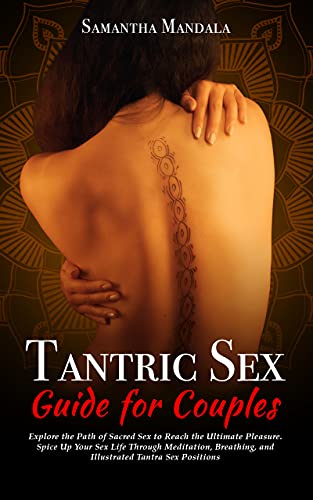 GET YOUR HANDS ON THIS AMAZING 
Complex, as is the way we experience life. Not accurately represented by society's pornstar definition of how we are "supposed to" climax. The single most impactful power source we have, potent enough to bring about many kinds of change in our bodies, relationships, and lives. Capable of increasing your vitality, confidence, energy, intimacy, and more. 
But how it benefits couples?
The focus of orgasmic meditation is on the female orgasm through delicate and careful stimulation of the clitoris. Both partners, however, can presumably share in the sensation and fulfillment. The finger of the partner becomes a sex organ. Orgasmic Meditating is a method that can help women overcome trauma, difficulties with orgasm, sexual pain, sexual dysfunction and help improve barriers to sexual satisfaction with her partner.
Orgasmic Meditating is a mindfulness practice that strengthens the mind-body connection while slowing down sex and improving intimacy with couples. This is because the mindfulness meditation of "OM" brings about a different default brain state. There are many structures in the brain that are activated during orgasm which result in the release of two important "feel-good" chemicals, dopamine and oxytocin. Orgasm induced by partner-stimulation correlates with decreased blood flow to the frontal cortex of the brain, and self-stimulation creates an increase in frontal cortex activation. The major difference between the two is that with a partner in control, the woman is able to take the frontal cortex out of the sequence and "go involuntary" which allows the autonomic nervous system to stimulate the limbic system and produce a greater flow of oxytocin and dopamine as a result.
When it comes to a sexual relationship, achieving an extraordinary sex experience is like a dream come true, Orgasmic Meditation can help achieve it significantly. Performing OM more often results to affectionate and intense orgasms for women plus it flourishes one's ability to be able to gain a better understanding of pleasure in sex. When done regularly, OM can also enhance both personal awareness and social connectivity.
Meditating together daily, or as often as possible, could make a big difference in the quality of your relationship. By practicing meditation, you're better able to be aware of thoughts and emotions in a way that allows you to be present, rather than reacting which can so often be impulsive, habitual, or destructive. Orgasmic Meditation can gain connection to yourself and desires. From deeper understanding of the woman, you will learn how to communicate the desires to men. Without attachment, its clean and honest. OM will teach you that surrender is true power and vulnerability is the only path to deeper intimacy. 
Listen to our Powerful Raise Energy Vibration - Super Consciousness - for Love and Sexual Connection video. Think Orgasmic Meditation as a yoga for sex. It is amazing and interesting to achieve a satisfying experience when a man help her girl relax and learn to achieve a better orgasm.
 
SUBSCRIBE To Our Channel & Be the First to Listen to our Newly Uploaded Tracks!


 
~
If you liked Brainwave Power Music's original audio tracks, you can give your support by donating via the Paypal Donate button below, and it will help the team continue making more music.